When Jesus gathered His disciples to Him soon before the ascension, He said, "go and make disciples of all nations". He didn't say, "go and build churches" or even "go and establish My reign" – not that we are not to do these things, but we are to first and foremost make disciples and teach them, and thus establish the reign of God.
Today's article is a bit of a word study and a cross-New-Testament study of the concepts of discipleship and submission in the life of the church. These are primarily notes I've taken for myself – we'd definitely love to have more contributions and responses from readers on dialogue on the subject because "discipleship" is very personal for each of us, yet also something to be shared as a Body.
What is Discipleship?
"μαθητής " (mathetes), the word translated "disciple", occurs 238 times in the Gospels (as compared to the word "ἐκκλησία" which occurs only twice. It occurs more than the word "Christian" in the book of Acts at a ratio of 28 to 2, and then completely disappears in the rest of the New Testament text. Yet, if we were to view the scriptures through a Christ-centered "hermeneutic", then discipleship is at the center, the foundation of everything the Kingdom and faith of our Lord Jesus Christ is about. Perhaps discipleship forms the core idea, a conceptual "key" that unlocks ideas about the church and our relationship with one another and to Christ.
I remember having a conversation with a friend where someone else thought I was talking about bible studies and the process of teaching new believers about Christ as "discipleship". Some confusion ensued. No, the discipleship I referred to was not evangelism or catechism, even though these are functions of discipleship and fundamental activities of the church. Discipleship, I believe, is the nature of our relationship with Jesus, the relationship of disciple to teacher, sheep to shepherd – one that begins when we hear His voice and follow Him. Evangelism, baptism and catechism do not define discipleship: discipleship defines them as the process of bringing men and women into a relationship with Jesus.
My sheep listen to my voice; I know them, and they follow me. (John 10:27)
"The Cost of Discipleship" by Dietrich Bonhoeffer describes discipleship (nachfolge) as complete allegiance to Jesus and taking up our cross to follow Him. This, I believe, leads to a cruciform way of life that is defined for us by Jesus, one that is not so much about a misguided pursuit of perfection through suffering as it is about living gloriously and redemptively, that the world may see our good works and glorify our Father in Heaven (Matthew 5:16).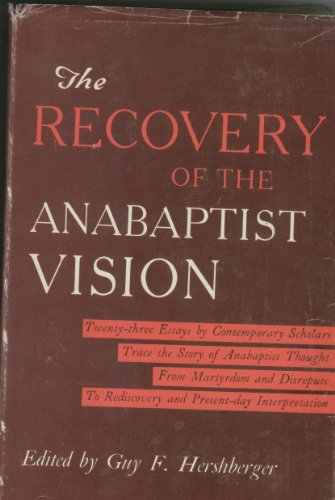 Lawrence Burkholder in "Recovery of the Anabaptist Vision" (1957) described discipleship as living under Jesus's Kingship, submitting one's life "in totality to claims of the Kingdom of God". It is an orientation of one's purpose. It is pursuing conformity to Christ, which is our destiny and the purpose of our redemption.
I find it interesting looking at the passages across the New Testament hightlighting how Christ not only called us to follow Him, but to become like Him. Ephesians 5:1 tells us to be imitators of God. Luke 3:36 tells us to be merciful, as He is merciful. Ephesians 4:32 tells us to be tenderhearted and forgiving as He forgave us. Matthew 5:48 tells us to be perfect, just as our Father in Heaven is perfect. Philippians 2:5 tells us to have the mind of Christ, 1 Corinthians 2:16 tells us that we already have it, by the Spirit.
For whom He foreknew, He also predestined to be conformed to the image of His Son, that He might be the firstborn among many brethren. (Romans 8:29)

And as we have borne the image of the man of dust, we shall also bear the image of the heavenly Man. Now this I say, brethren, that flesh and blood cannot inherit the kingdom of God; nor does corruption inherit incorruption. (1 Corinthians 15:49-50)

who will transform our lowly body that it may be conformed to His glorious body, according to the working by which He is able even to subdue all things to Himself. (Philippians 3:21)

and have put on the new man who is renewed in knowledge according to the image of Him who created him, (Colossians 3:10)

Beloved, now we are children of God; and it has not yet been revealed what we shall be, but we know that when He is revealed, we shall be like Him, for we shall see Him as He is. (1 John 3:2)

To this you were called, because Christ suffered for you, leaving you an example, that you should follow in his steps. (1 Peter 2:21)
He is our example, our pattern (hupogrammos). We heed His call, then follow (akoloutheó) and imitate Him (mimetai). We take His yoke upon us and learn (manthanó) from Him. The disciple becomes like (hos) the teacher. The words "teacher" or "master" (both didaskalos) are to be understood in relation to this didactic relationship. This imitative relationship is also that of the Son the Father.
Jesus gave them this answer: "Very truly I tell you, the Son can do nothing by himself; he can do only what he sees his Father doing, because whatever the Father does the Son also does. (John 5:19)
Another reason why discipleship is, first and foremost, a relationship with God Himself is that Scripture makes it clear that every disciple has access to God, His Spirit, and His teaching directly. Evangelism, thus, is perhaps like bringing and shepherding of people from all nations into this direct relationship. These are some verses that I found on the subject – what do you make of them?
Follow my example, as I follow the example of Christ. (1 Corinthians 11:1)

You became imitators of us and of the Lord, for you welcomed the message in the midst of severe suffering with the joy given by the Holy Spirit. (1 Thessalonians 1:6)

It is written in the Prophets: 'They will all be taught by God.' Everyone who has heard the Father and learned from him comes to me. (John 6:45)

Then all your sons will be taught by the LORD, and great will be their prosperity. (Isaiah 54:13)

… I will put My law in their minds and inscribe it on their hearts. And I will be their God, and they will be My people. No longer will each man teach his neighbor or his brother, saying, 'Know the LORD,' because they will all know Me, from the least of them to the greatest, declares the LORD. For I will forgive their iniquities and will remember their sins no more." (Jeremiah 31:33b-34)

All of us who are mature should embrace this point of view. And if you think differently about some issue, God will reveal this to you as well. (Philippians 3:15)

Now about brotherly love, you do not need anyone to write to you, because you yourselves have been taught by God to love one another. (1 Thessalonians 4:9)

For in him you have been enriched in every way—with all kinds of speech and with all knowledge (1 Corinthians 1:15)

But the Advocate, the Holy Spirit, whom the Father will send in my name, will teach you all things and will remind you of everything I have said to you. (John 14:26)

But you have an anointing from the Holy One, and all of you know the truth. (1 John 2:21)

As for you, the anointing you received from him remains in you, and you do not need anyone to teach you. But as his anointing teaches you about all things and as that anointing is real, not counterfeit—just as it has taught you, remain in him. (1 John 2:27)

For I certify to you, brothers, that the gospel I preached was not devised by man. I did not receive it from any man, nor was I taught it; rather, I received it by revelation from Jesus Christ. (Galatians 1:11-12)

"But you are not to be called 'Rabbi,' for you have one Teacher, and you are all brothers. And do not call anyone on earth 'father,' for you have one Father, and he is in heaven. Nor are you to be called instructors, for you have one Instructor, the Messiah. (Matthew 23:8-10)

My goal is that they may be encouraged in heart and united in love, so that they may have the full riches of complete understanding, in order that they may know the mystery of God, namely, Christ, in whom are hidden all the treasures of wisdom and knowledge. (Colossians 2:2-3)
From these verses, I get the idea that we are not thirdhand, fourth-hand or even thousandth-hand disciples of Jesus but His disciples directly, because He is with us, even to the end of the age. Whenever Christian teaching and church-based discipleship and catechism occurs, it is to facilitate this primary relationship, and is secondary and subordinate to the first. Christ alone is our mediator (1 Timothy 2:5) and through Him we access and know the Father (John 14:6; 9; John 12:25).
The early church and especially the Eastern tradition developed this idea of theosis, it is a process of transformation into a perfect union with God and "partaking of the divine nature". It is not about perfection apart from God or the process of perfection through our own means. I do not even think it is about sinless perfection but the ideal of cruciform servanthood and having Christ's perfect love for others.
Jesus said when we see Him, we see the Father (John 12:45). He said that everything He did on earth was the Father dwelling in Him (John 14:9-10). What we see of Him was a bondservant who laid down everything to serve us and wash our feet (Mark 10:45; Philippians 2:5-7), as Dietrich Bonhoeffer describes, "a man for others". This is who the Father is, for in the cross of Jesus we see who the Father is: sacrificially loving.
Everyone wants to be "God" in some way, like Lucifer did (Isaiah 14:14). What we imagine is the lust of the flesh, the lust of the eyes, the pride of life… complete power and domination. Omnipotence. Glory. Being worshiped. But no one wants to be like God, like His actual nature revealed to us in Jesus, the suffering servant. When we imagine that god-likeness is a supreme autocracy, we are actually rejecting the true God, revealed to us on the cross. His throne is a sovereign throne, but He that sits on the throne is unlike any other principality, power or ruler.
It's a great comfort to me realizing that when Jesus said, ""Anyone who wants to be first must be the very last, and the servant of all." (Mark 9:35), He was telling us who He is, and who the Father is. It brings such comfort.
Discipleship as Submission
According to Yarnell (2007), the early Anabaptists spoke about the Christian life as a "commitment" or "pledge", as "determination", "submission", "obedience" and "fulfillment". They commonly spoke of gelassenheit,
Gelassenheit pictures a profound and ongoing personal commitment to Jesus Christ within His body, the church, as it witnesses to the world. First, the term is soteriological, describing the entirety of salvation. A disciple of Jesus Christ is one who has the attitude of Gelassenheit to Christ. Second, the term is ecclesiological, for the disciple is integrated with the body of Christ, the church. If "disciple" represents one's personal commitment to follow Christ, "discipline" represents the church's commitment to follow Christ. Third, Gelassenheit is apologetic in intent. Those who are yielded to Christ seek to bring others to the same relationship with Christ. Gelassenheit begets Gelassenheit. Disciples beget disciples through witness to the Lord Jesus Christ… The Anabaptists believed that biblical salvation starts in justification but continues in sanctification and ends in glorification. The entire process of salvation can be described as Nachfolge, discipleship, in which a disciple unswervingly displays the attitude of Gelassenheit, or yieldedness, to Christ.

…Dietrich Bonhoeffer's The Cost of Discipleship displays a similar intensity regarding the commitment expected of a follower of Christ. In the German original, Bonhoeffer's classic work required only one word, Nachfolge. Among the many famous sayings that have come from this book are two propositions that encapsulate the believers' church mentality: "Only the believer is obedient, and only the obedient one believes". In teaching that the falsehood of "cheap grace" should not be confused with the truth of "costly grace", Bonhoeffer mirrored, in some important ways, the theological legacy of the Anabaptists. The person who is justified by faith alone in Jesus Christ will obey alone Jesus Christ.

Yarnell (2007), The Formation of Christian Doctrine, pp.11-16
Discipleship leads us into a place where we become like our Teacher, and thus teachers (Matthew 28:19)! The author of Hebrews echoed this when rebuking the letter's recipients for needing to be taught "elementary truths" and fed "milk, not solid food" (Hebrews 5:12) when they after all "this time… ought to be teachers". Thus, the pinaccle of submission is letting Christ bring us to life-giving maturity.
The student is not above the teacher, but everyone who is fully trained will be like their teacher. (Luke 6:40)
We know Christ as triumphant, as being given all power. He is King, after all, and this is our banner. Yet, we see an even fuller picture of the redemption of the world in Christ knowing that He was the source of its creation – all things were made through Him, and without Him nothing was made. The world, the universe, the powers, even creation, and all humanity, will one day return to the order and ultimate good that is the logos, and to an even greater one. This is because all things will be subjected once again not to futility, not to chaos and destruction and subjugation, but to the life-living light of the logos. He is the firstborn from the dead, and what Christ is as head is the firstborn, the example, the blueprint. The redemption arc of both humanity and creation is returning to being ordered by Christ.
For by him were all things created, that are in heaven, and that are in earth, visible and invisible, whether they be thrones, or dominions, or principalities, or powers: all things were created by him, and for him: And he is before all things, and by him all things consist. And he is the head of the body, the church: who is the beginning, the firstborn from the dead; that in all things he might have the preeminence. For it pleased the Father that in him should all fulness dwell; And, having made peace through the blood of his cross, by him to reconcile all things unto himself; by him, I say, whether they be things in earth, or things in heaven. (Colossians 1:16-20)

Which he wrought in Christ, when he raised him from the dead, and set him at his own right hand in the heavenly places, Far above all principality, and power, and might, and dominion, and every name that is named, not only in this world, but also in that which is to come: And hath put all things under his feet, and gave him to be the head over all things to the church, Which is his body, the fulness of him that filleth all in all. (Ephesians 1:20-23)

Who is gone into heaven, and is on the right hand of God; angels and authorities and powers being made subject unto him. (1 Peter 3:22)

Who shall change our vile body, that it may be fashioned like unto his glorious body, according to the working whereby he is able even to subdue all things unto himself. (Philippians 3:21)
The word subdue above is hupotasso. It comes from a root word that means to order and to arrange, which fits in perfectly with this picture of God creating the world through Christ and redeeming the world and making it new through and according to Him.
In a previous post, I mused on how "holiness" teachings often use the language of brokenness and colonisation, of tyranny, to describe submission to God. I believe this must change, because God does not actually seek to break us, but to make us whole. God doesn't actually want to burn us, but rather to build that which is precious, which lasts – gold, silver, precious stones. God is not our destroyer but our Creator. I am still figuring out how being in subjection to Christ means a kind of completeness, a kind of shalom more beautiful, more good, more abundant, than anything we can imagine. It is a state of sonship and glorious liberty (Romans 8:21)!
For no one can lay any foundation other than the one already laid, which is Jesus Christ. If anyone builds on this foundation using gold, silver, costly stones, wood, hay or straw, their work will be shown for what it is, because the Day will bring it to light. It will be revealed with fire, and the fire will test the quality of each person's work. If what has been built survives, the builder will receive a reward. If it is burned up, the builder will suffer loss but yet will be saved—even though only as one escaping through the flames. (1 Corinthians 3:15)

For whether we live, we live unto the Lord; and whether we die, we die unto the Lord: whether we live therefore, or die, we are the Lord's. (Roman 14:8)

I am crucified with Christ: nevertheless I live; yet not I, but Christ liveth in me: and the life which I now live in the flesh I live by the faith of the Son of God, who loved me, and gave himself for me. (Galatians 2:20)
Discipleship and Submission in the Body
For who is greater, the one who reclines at the table or the one who serves? Is it not the one who reclines? But I am among you as one who serves. (Luke 22:27)
Amazingly, Christ redefined for us what Kingship means (Matthew 20:25)! His incarnation (Philippians 2) turns our preconceived, fallen, post-Eden ideas of greatness upside down. So, the question is, how does Christ expect us to function as the Body? How should leadership function? This is something I am still figuring out – check out a previous resource we shared by Dwight Gingrich on this subject that inspired a lot of reflection.
What if, based on everything we see in Christ, the gospels and the rest of the New Testament, the Christ fundamentally changed the human equation of empire – domination and subjugation, authority and obedience, and subverted it with a new, fundamentally unique Kingdom framework of leadership: discipleship and submission – essentially the equivalents of the gospel-centric Anabaptist concepts of nachfolge and gelassenheit? What if to submit to Christ is to become like Him, to be patterned after Him, to imitate His example? We become the servants of the greatest Servant!
Rather (2009) notes that the King James English translation of the Bible was "designed to bring conformity and to support the hierarchical structures within the English monarchy and Anglican Church". Fincham and Lake (1985) describe how King James was asked if the ordinances he made as the church's "supreme head" would impeach the "Christian liberty" of his subjects. He "answered that the idea 'smelt very rankly of anabaptism… therefore I charge you never to speak more to that point'".
Kings since Constantine tried to exalt themselves in the church, confusing Jesus's clear division of the two kingdoms: the archein of the Gentiles verses servanthood and brotherhood among His disciples (Matthew 23:8-12). In rejecting the self-serving "magesterial" powers that sought to control the church, the Anabaptists drew a clear division between Christ and the world.
"Brotherhood in Christ is patience and love. It functions without bosses or chiefs, and it needs no underlings. In this brotherhood, all are on one level in Christ. Where there are no chiefs, there can, in fact, be no underlings, yet all true Christians are under the control of the will of God in Christ. All Christians are under Christ because he set them free through his living power from the fear of the law." – Pilgram Marpeck

"in Christ's kingdom here on earth none should consider himself higher than another. For that reason Christ set us an example by washing feet. Believers are of one family and of equal rank. Much rather each shall esteem the other higher than himself." – Hans Schnell
The New Testament in Greek remarkably exemplifies the two Kingdom division explicitly! In fact the words used for leadership in the body are nothing like the words used in Matthew 20:25, Mark 10:42 and Luke 22:25 when Jesus referred to the rulers of the world. Christians are forbidden from, and never commanded to be archontes, archein, megaloi or exousiazontes not to exercise lordship (katakyrieuousin/kyrieuousin) or authority (katexousiazousin, euergetai). These words are never used to describe or prescribe relationships in the church and within the Kingdom of God – in fact the opposite, for Paul and Peter reject dominating leadership (2 Corinthians 1:24; 1 Peter 5:2).
Furthermore, the key words describing leadership in the Kingdom, such as shepherding (poimen) and leading (proistemi) are conversely never used of the world's leadership. The distinction between kingdoms is clear – what is of the world is not of God and what is of God is not of the world. In fact, we see here that there are two categories of commanded submission in Scripture – that which is within the Kingdom, that which is towards the world. One serves the purpose of discipleship and the other serves the purpose of witnessing.
Romans 12:8 describes the gift of leading (proistemi), and 1 Thessalonians 5:12 brings out the idea that the word means care. HELPs Word Studies describe proistemi as ""pre-standing," referring to a pre-set (well-established) character which provides the needed model to direct others, i.e. to positively impact them by example."
Hegeomai, a word deriving from the root word to literally "bring" someone from one place to another, is used of rulers but is specifically re-defined and subverted by Jesus and the apostles in brotherhood contexts as imitative discipleship (Luke 22:26; Philippians 2:6).
Remember your leaders, who spoke the word of God to you. Consider the outcome of their way of life and imitate their faith. (Hebrews 13:7)
it would seem evident across the New Testament that Kingdom leadership is not commanding as the Pharisees did (Matthew 23), but forging a path of Christlikeness. Paul intentionally used "lowly" language of labouring, worker, serving, even slavery to describe leadership in the Kingdom and he encouraged to submit to all who labour and work in the gospel, which can be taken to be to order and pattern yourself after a person who sets an example of Christ. Similarly, Peter enjoined elders to be shepherds, servants and examples rather than self-serving or controlling overlords (1 Peter 5:1-5). He enjoined all Christians to be clothed in humility towards one another, to be submissive – as did Paul (Ephesians 5:21).
You know that the household of Stephanas were the first converts in Achaia, and they have devoted themselves to the service of the Lord's people. I urge you, brothers and sisters, to submit to such people and to everyone who joins in the work and labors at it. (1 Corinthians 16:15-16)

To the elders among you, I appeal as a fellow elder, a witness of Christ's sufferings and one who also will share in the glory to be revealed: Be shepherds of God's flock that is under your care, serving as overseers–not because you must, but because you are willing, as God wants you to be; not greedy for money, but eager to serve; not lording it over those entrusted to you, but being examples to the flock. And when the Chief Shepherd appears, you will receive the crown of glory that will never fade away. Young men, in the same way be submissive to those who are older. All of you, clothe yourselves with humility toward one another, because, "God opposes the proud but gives grace to the humble. (1 Peter 5:1-5)

Join together in following my example, brothers and sisters, and just as you have us as a model, keep your eyes on those who live as we do. (Philippians 3:17)

In everything set them an example by doing what is good. In your teaching show integrity, seriousness and soundness of speech that cannot be condemned, so that those who oppose you may be ashamed because they have nothing bad to say about us. (Titus 2:7-8)

We did this, not because we do not have the right to such help, but in order to offer ourselves as a model for you to imitate. (2 Thessalonians 3:9)

You became imitators of us and of the Lord, for you welcomed the message in the midst of severe suffering with the joy given by the Holy Spirit. And so you became a model to all the believers in Macedonia and Achaia. The Lord's message rang out from you not only in Macedonia and Achaia—your faith in God has become known everywhere. (1 Thessalonians 1:6-8)

Therefore encourage one another and build each other up, just as in fact you are doing. (1 Thessalonians 5:11)

I myself am convinced, my brothers and sisters, that you yourselves are full of goodness, filled with knowledge and competent to instruct one another. (Romans 15:14)

Now to each one the manifestation of the Spirit is given for the common good. (1 Corinthians 12:7)

So Christ himself gave the apostles, the prophets, the evangelists, the pastors and teachers, to equip his people for works of service, so that the body of Christ may be built up until we all reach unity in the faith and in the knowledge of the Son of God and become mature, attaining to the whole measure of the fullness of Christ. (Ephesians 4:11-13)

For just as each of us has one body with many members, and these members do not all have the same function, so in Christ we, though many, form one body, and each member belongs to all the others. We have different gifts, according to the grace given to each of us. If your gift is prophesying, then prophesy in accordance with your faith; if it is serving, then serve; if it is teaching, then teach; if it is to encourage, then give encouragement; if it is giving, then give generously; if it is to lead, do it diligently; if it is to show mercy, do it cheerfully. (Romans 12:4-8)
The primary form of submission in the church is thus imitating the faithful example that is set for us. Submissiveness towards one another in the church speaks into the kind of discipleship that occurs in a community where Christians teach and admonish one another (Colossians 3:16; Romans 15:14) and are given different gifts and functions to build up (oikodomeo) the Body.
Leadership, shepherding and teaching in the body flow from the gifts of the spirit given to all and are for the purpose of eventual maturation. Because the "leadership" gifts are manifestations of the gifts given to all, this means that we should not misunderstand leadership as so many imperial and magesterial authorities have done falsely in the name of Christ. Perhaps can it can be phrased like this: we are all, first and foremost, in submission to Christ and to follow His example. Secondly, we are in a body (the church) where all have gifts for building up, encouraging and admonishing one another. Thirdly, some of these gifts include specific roles of shepherding in the body. The concept of a Spirit-filled discipling Body is foundational to how we must understand leading and shepherding, because the very concept of being in the Body means a place of receiving directly from Christ. If we forget the wisdom, gifts, knowledge, power and authority given to every member by the Spirit, then leadership takes on a role that replaces Christ and the Holy Spirit in each member.
It's sobering that a lot of violence in church history comes from the mistaken idea that coercive force needs to be used. Forgetting that Spirit-filled believers are fully able to discern right and wrong, "Christian" magistrates took it upon themselves to execute heretics.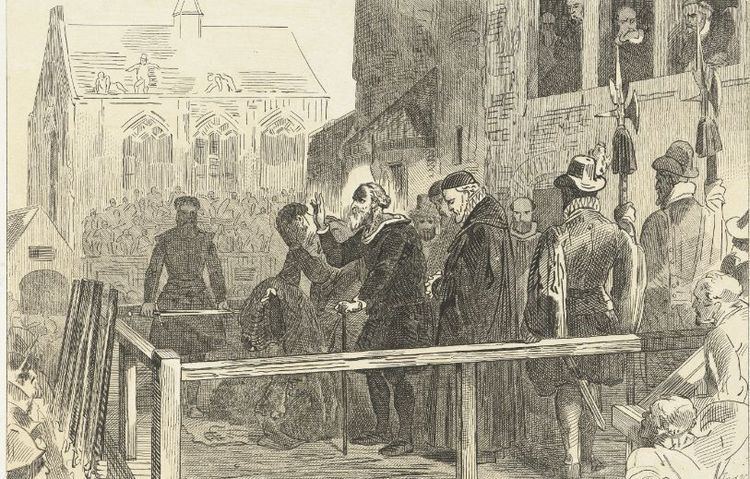 ---
What are your thoughts on this subject, and what does discipleship in the context of the body of Christ mean to you?
In a future article, I hope to discuss how Augustinian and later Lutheran and Reformed theologies of top-down power in the form of "estates" or "orders" were the foundation not only of theology, but modern political thought. What challenge do Kingdom views present to these long-established dogmas?